Data Recovery, Worldwide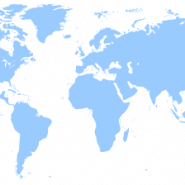 In operation since 2011 many clients have had their data recovered through my service. Most clients reside in the United States but I've had many clients from around the world as well. Performing data recovery, securely, over the Internet as I do provides an outstanding client value. And it does not matter if the client is down the street from my Boston office or half-way around the world I am able to provide the same level of high quality service to all clients.
And as far as I know no one, not even the big expensive data recovery companies, offers a similar type of on-line data recovery service. That is to say no one else has developed a data recovery CD that uses free technologies and a built in secure remote connectivity feature to make it possible to recover data from problematic hard drives and failed RAID / NAS arrays, remotely, anywhere in the world.
And certainly no one else sets their fees on a donation basis!
So if you are in need of a fast, affordable, high quality data recovery service that specializes in the remote recovery of desktop, laptop, and external USB drives plus NAS / RAID devices such as the WD ShareSpace, Buffalo Terastation, Seagate BlackArmor, Dell PowerEdge (PERC), HP Proliant (Smart Array), Netgear ReadyNAS, Lacie, Iomega, Synology, Thecus etc. then I invite you to contact me to discuss your case.
-Stephen Haran