3-Hour RAID / NAS Recovery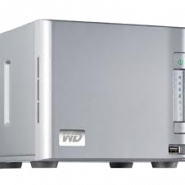 Some have asked how a failed RAID array can be recovered in such a short 3-Hour time window. Briefly stated here are some of the factors that make such a quick recovery possible.
Knowledge — Hundreds of successful RAID recoveries performed remotely since 2011. It's likely I've already worked on a case very similar to yours.
Experience — Over 30 years of experience as an IT Pro managing Windows and Linux servers in a corporate data center.
Automation — Custom software built to assist in the data recovery process automates much of the recovery work.
Remote Operation — No need to pack and ship your drives. I connect to you via the Internet so recovery work can begin very quickly.
Add it all together and a 3-Hour recovery is very much possible. Of course some cases present complexities which require more time to resolve. But in general 70% of the RAID cases I see are 3-Hour achievable.